Tripadvisor is the world's number one travel website, where customers share their experiences of destinations. The reviews of tourists are always strictly censored, ensuring honesty and accuracy.
Upon reading the traveler's reviews about Duong's 2 Restaurant, the entire staff and restaurant manager feel proud and confident in their development direction, motivate us to provide a more perfect dining experience.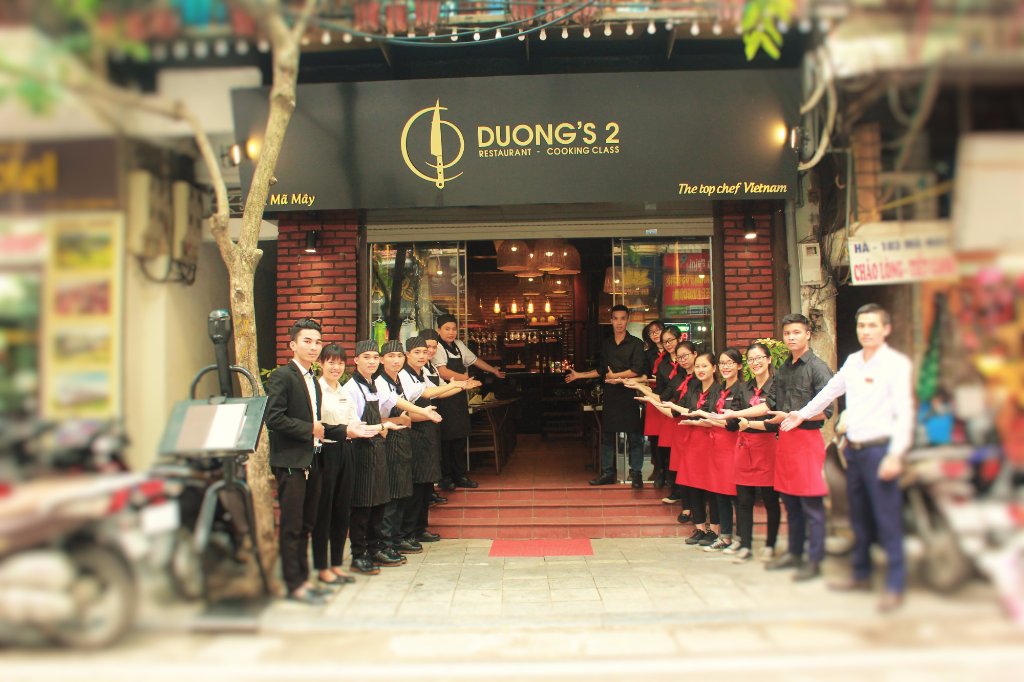 We would like to take this chance to send a big THANK YOU to all of the guests who have left a review for us on Tripadvisor over the past year. Your feedback is our motivation and inspiration to always go the extra miles to ensure memorable and joyful experience for every customer.
1. Relaxed and romantic dining above the vibrant Hanoi streets
If you want to feel luxury amid the beautiful bustling culture filled streets of Hanoi this is the perfect place. The staff are SO lovely and make you instantly feel at home and welcomed in. The food was absolutely delightful with a choice of French or Vietnamese dishes. We sat on the balcony and enjoyed the vibrant streetscape below while sipping on red wine. We have been to a variety of restaurants both high end and casual and we highly recommend Duongs Dining for a fine dining meal in the heart of Hanoi, this is definitely a place to visit.
Cassandra L
Sydney, Australia
2. Best meal in town. Serious
I grow very suspicious with the reviews on TripAdvisor since every place you go in Hanoi ask you to do the review (including this). But let me say something. This restaurant is really good. The food was wonderful. The service was perfect. I was served by Sweety, who speaks perfect english, is very helpful with the dishes and explain everything. Tell you the ingredients and how to eat.
The duck was marvelous. The Vietnamese pancake (forget the name) was wonderful. I had to rethink the other reviews I do, since we cannot use "excellent" for every medium place. This one is really excellent. You Must try.
JoaoVictor15
Cuiabá, Mato Grosso, Brazil
3. Great meal and experience!
Went here for lunch with my parents and all of us enjoyed the dishes we ordered 🙂
The staff was very courteous and considerate too
EmaanH
Mumbai (Bombay), Ấn Độ
4. Fine dining in Vietnam
This restaurant is the best I have experienced in Vietnam. The service received was very, very good and I must complement the chef who prepared our food. This establishment is to be recommended.
Heinrich_Hellmann
Windhoek, Namibia
5. Great restaurant
I had a great dinner with my friend at Duong's 2 Restaurant. I feel so good about service, food quality and space very romantic.
Especially, i am most impressed by Mr. Viet Anh. His attitude and service are very thoughtful and professional.
I will definitely come back soon.
Huyenphamm
Bahar ic-Caghaq, Malta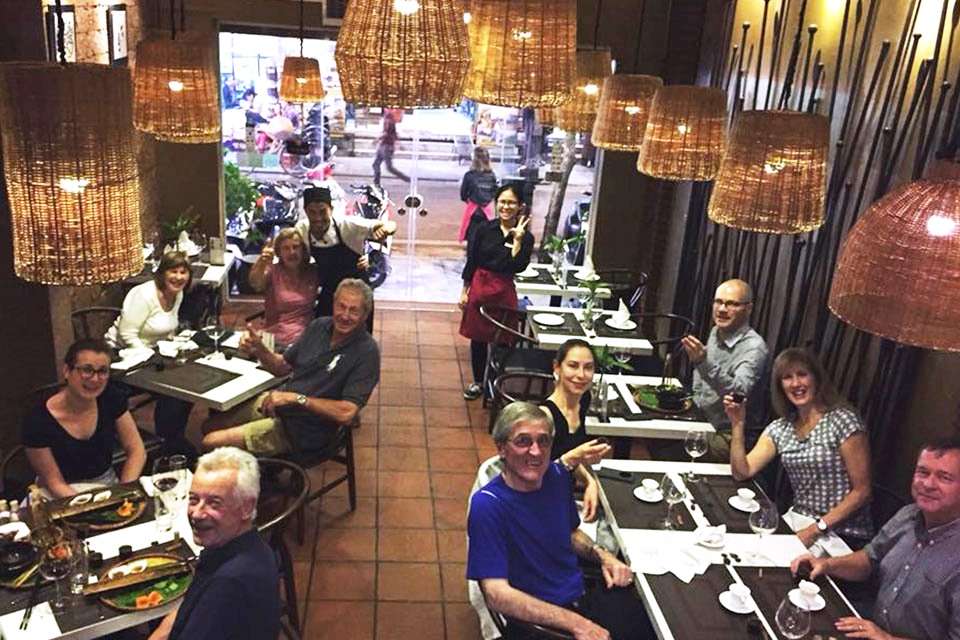 6. The best fusion Vietnamese in town
The best fusion Vietnamese in town. We had fabulous foods here with excellent services. This place is highly recommend.
7. Best Food by far in Hanoi
My partner and I had an evening meal here last night and were first presented with a very tasty amuse bouche. We were then brought our starters of which I had the deep fried Hanoi spring rolls and they were excellent, my partner had the Pho with Australian beef which was also amazing. For our mains I had the Australian Beef tenderloin Rossini which was superb, the beef was cooked exactly as requested and the accompaniments were very tasty as was the beef and foie gras. My partner had the French Duck Rossini cooked 2 ways and again the duck was cooked as requested and also the duck thigh confit, both were excellent and again the accompaniments were great. I can't recommend this restaurant enough! This restaurant is the best we have been to in Hanoi by far !!
Paulufc
Leeds, England
8. So amazing dinner and unforgetable
I found this restaurant on TripAdvisor, looking for a romantic place for our anniversary. Food tasting was full of flavor, decoration are amazing One in hanoi, I had perfect dinner, it was elegant and superb, the young staff is awesome and made us feel so welcome and excellent service, particular thanks to anh and his team. A perfect end to our trip in Vietnam, this is defenitly worth a visit if you have a chance in hanoi. Must try
9. Excellent
The space is great, clean and food is awsome, special thank to mr anh, he so enthusiastically and warmly. Defenitely come back
10. Very nice restaurant serving French and Vietnamese food
It is a very nice restaurant in town. They serve both French and Vietnamese dishes. And we tried both of them. The cocktail is highly recommended. Duong special cocktail (featured in the photo) tastes very unique and special.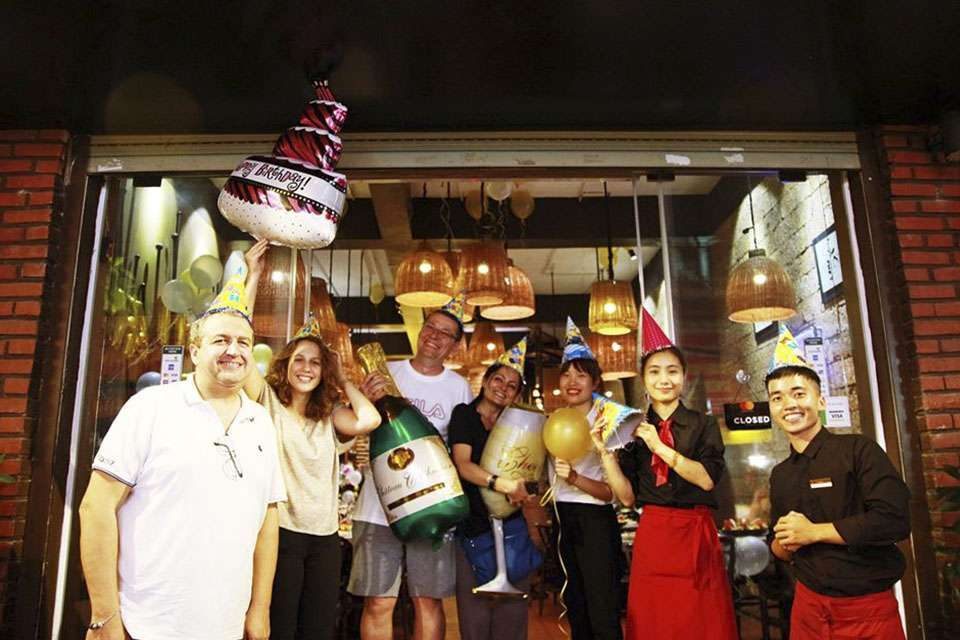 11. You must try in Hanoi ! So excellent
Every dishes is great
Not Disappointed trust me~
We are here to celebrate a friend's birthday thank you very much staff Sweety
12. Super Restaurant, Great experience in Hanoi
Me and my friend tried this one for the second time ,really enjoy great location,not too far from the Hoan Kiem lake,Thank you see you in the next trip
13. Yummy, Tasty, Unforgetable
A truly superb dinning experience which i had in hanoi. very well cooked with the best presented by waiter anh. The complementary drink and welcome food tasted like solidified heaven. Food very tasty and amazing esspecially pho but they are not too expensive for dining experience food, We supperised with a free of nice cake from res, it was delicious. Highly Recommended
14. Fantastic Dinner, Elegance and class
We came here twice time in our trip and both of them so amazing. The staff, annh was excellent, and treated us with his warm smile and called me by names right from the start. That was pretty impressive. The restaurant was quite enough and beautiful music. Location is great in the crazy section of Hanoi Old Quarter, it could be seen with the tree and multi coloured lantern infront. We paid alots here but not disappointed. If you are able, I would recommend that you try table with balcony to get the street views and more of the surrounding areas.
15. Nice restaurant, excellent service
One of the last experience in hanoi and we could not disappointed. They warm welcomed us by small dishes which so amazing. We were recommended a combinations of spring rolls and french duck two ways, seabass fitle. They are so so good with glass of carbernet sauvinoug. Our staff , young man, anh shared about his passion with the restaurant, he so kindly to give us some suggestions about our trip. So definitely come back and recommend to our friend.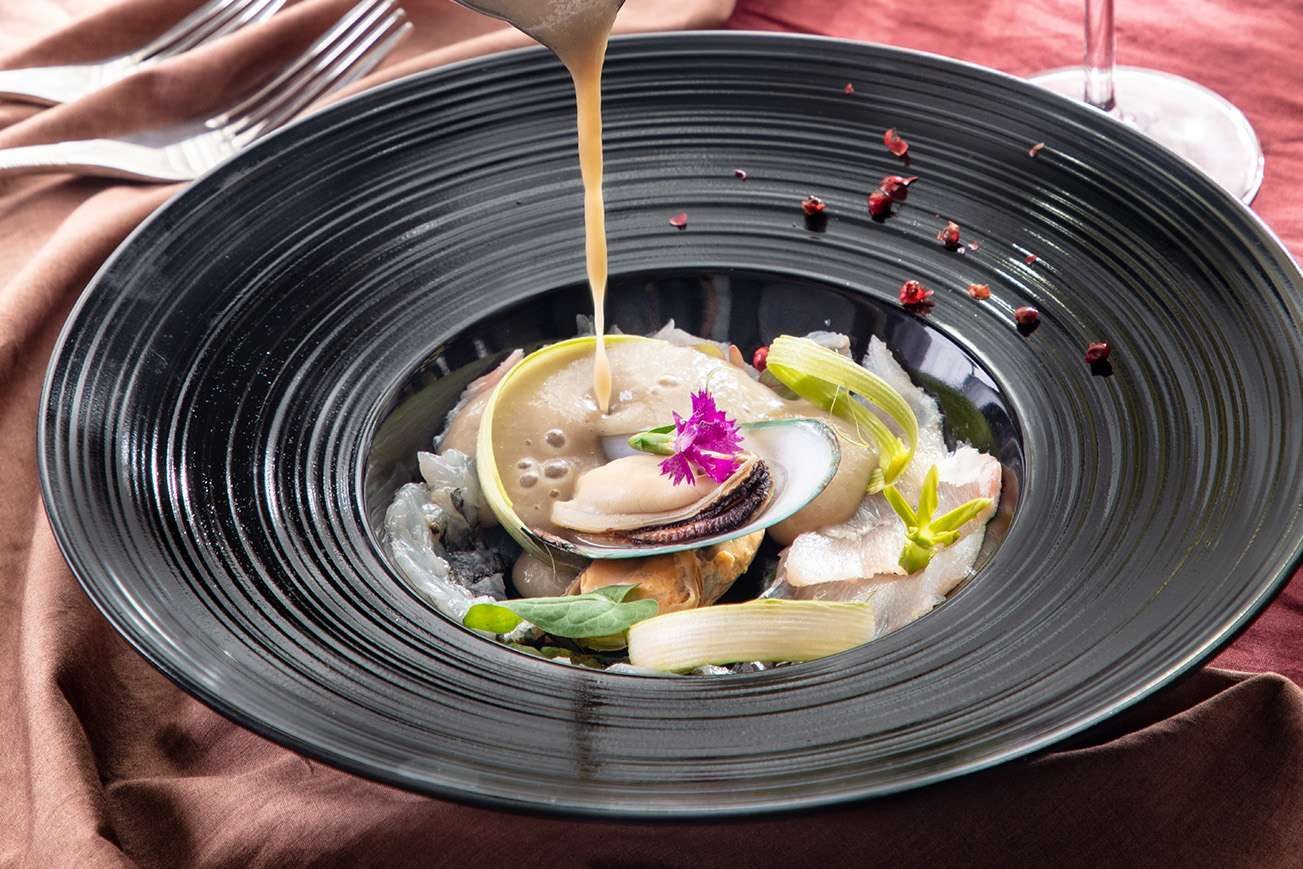 16. An incredible dining experience!
We were lucky enough to be served by Zung & his colleagues who made our dining experience even more special.
The food here is amazing!! We feasted on the spring rolls, had a lesson in making our own rolls with the Vietnamese pancake & were truly impressed with the tuna & seabass mains we ordered.
The food is fresh & the ingredients top shelf with the combination of flavours clearly coming from a chef who knows their stuff, with a highly competent kitchen team.
After sampling our delicious meals we were lucky enough to meet the Chef who was incredibly friendly & should be very proud of the food he puts out.
The passion fruit cake was up there with the best desert we have ever had – if you like passion fruit & enjoy a soufflé you are going to love this!
All in all the food, service & overall dining experience makes this place a must if you are looking for a great place to dine in Hanoi!!
We wish you continued success & can't wait to come back to dine with you again!
Cat & Pete
17. Vietnamese – Western fusion
Great food, excellent wine list and very attentive and friendly staff. Well done to all the team. In particular a big thank you to Tonic for her service.
18. Amazing food
Good service provided,everyone so nice and friendly. Interesting menu, enjoy our dinner very much. Keep it up!!
19. Top Chef Dinning
The best meal I have had in 7 days in Hanoi. The waitress was Sweetie and she was very good and glad to be waiting on us. Highly recommend the restaurant.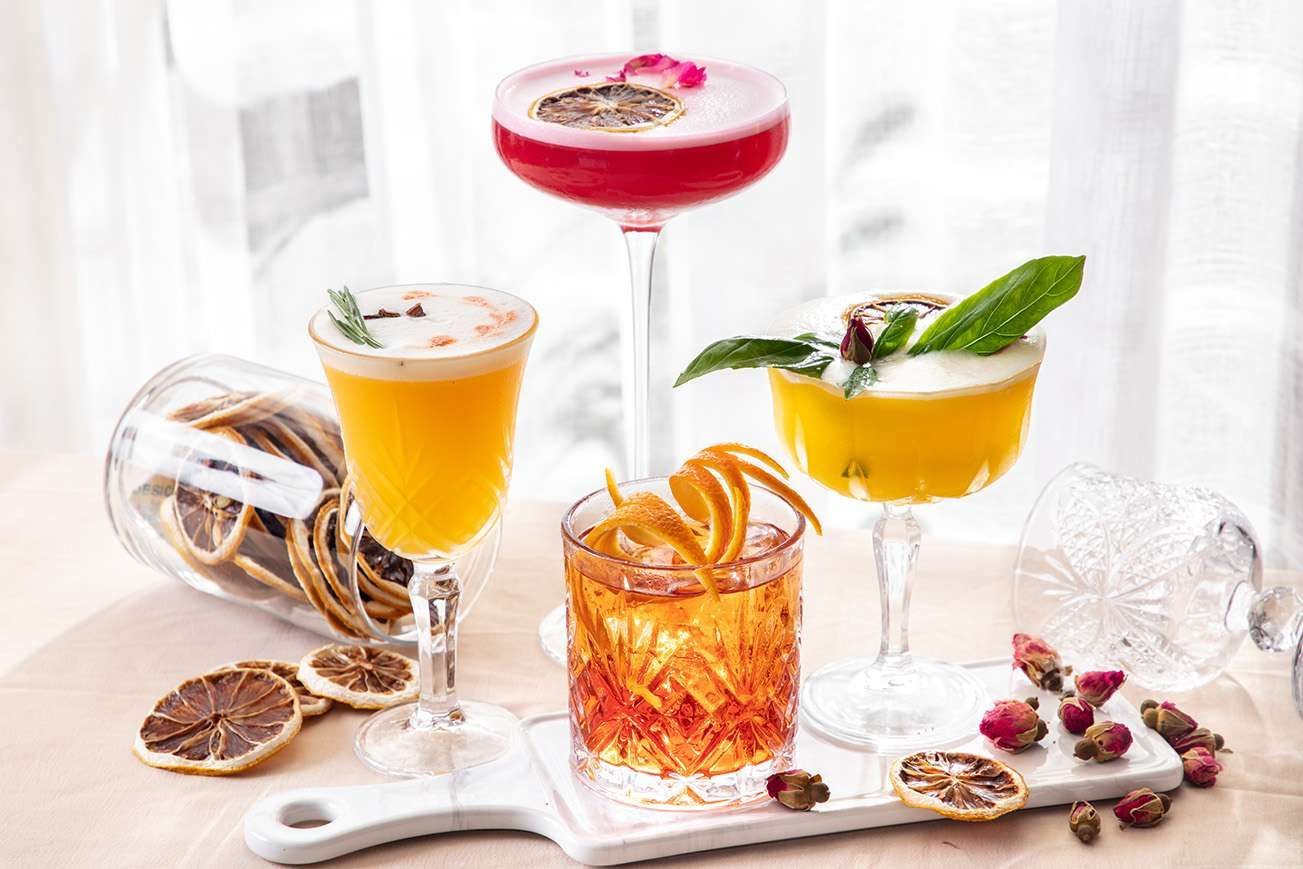 20. An amazing culinary experience !
This restaurant was absolutely incredible. It was much more than what we ever expected. The atmosphere was so soothing and wonderful. The service was so good. We were especially happy with Ms. Sweety and Mr. Jack. They were our servers. Service was absolutely perfect. Everything was explained to the smallest detail. They spoke excellent English. The food was so delicious.We started with the fried spring rolls and then went to mushroom soup and teriyaki soup and finally ended with barbecued pork and shrimp and scallop. We would highly recommend this restaurant. Fine dining at its best. Try to talk to both Ms Sweety and Mr. Jack. They are hard-working students who are doing a great job as waiters/servers at the restaurant. 10 out of 10!