Voted by Michelin Guide VietnamVoted by Google and TripadvisorBest restaurant in Hanoi Old Quarter
Best Restaurant in Hanoi Old Quarter
Open hours: Mon – Sun: 11:00 am – 22:00 pm
Duong's 2 Restaurant is located 101 Ma May street in the center of Hanoi Old Quarter. Duong's 2 Restaurant is a best restaurant in Hanoi Old Quarter with elegance of unique contemporary architecture that harmonizes with the sophistication and nostalgia of the old quarter atmosphere.
During the operation period, Duong's 2 Restaurant provided customers with a wonderful culinary space, becoming a familiar destination for many foreign tourists in Vietnam.
Duong's 2 Restaurant opened in 2017 is an upgraded product based on experience and values Duong's Restaurant 27 Ngo Huyen after 3 years of operation and development.
Why should experience with us?

Top chef passion made – every dish is carefully made with Vietnamese top chef

Duong's Restaurant is included in the Michelin Guide Vietnam

Best restaurant in Hanoi voted by TripAdvisor & Google Business

Cozy atmosphere – Hanoian image cover every corner in our restaurant

Friendly staffs – happy smiles are waiting for you from door to door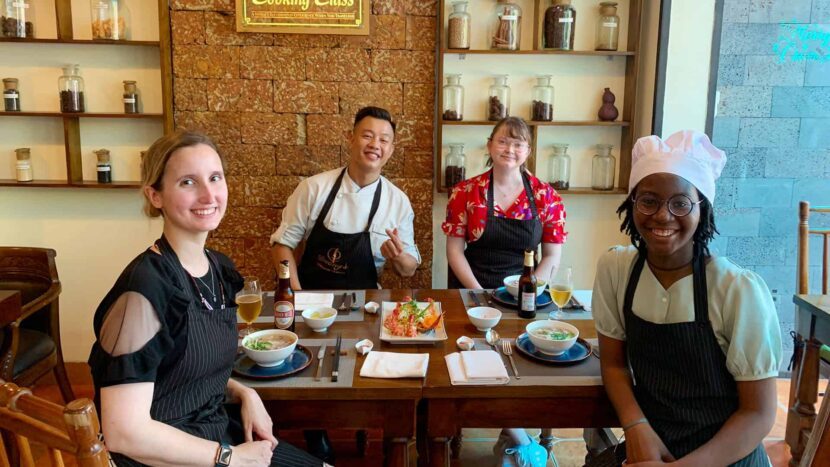 Coming to Duong's 2 Restaurant, diners will enjoy an elegant and charming menu designed by a talented and experienced chef. Chef Duong, the founder of Duong's Restaurant, is in the top 4 of Top Chef Vietnam program.
Chef Duong and his team built the menu by focusing on traditional Vietnamese dishes with Western influences. There are not too many dishes on our menu because we aim to create perfect dishes with delicious food and splendid decorations.
Duong's 2 Restaurant is reviewed by travelers on Tripadvisor as one of the best restaurants in Hanoi Old Quarter, and gets a rating of 4.5/5 points by diners on Google Business. Especially, Duong's is also on the list of places to eat in Michelin Guide.
If you have a chance to visit Hanoi, do not forget to come to Duong's 2 Restaurant to have a great culinary experience.