Hanoi is famous for its 36 beautiful streets and extremely rich culinary cultures that make this place every year attract many domestic and foreign tourists. Hanoi is home to many delicious dishes in the old town that you should not miss. So is there any street food in Hanoi worth enjoying, don't ignore the sharing below.
Street food Hanoi features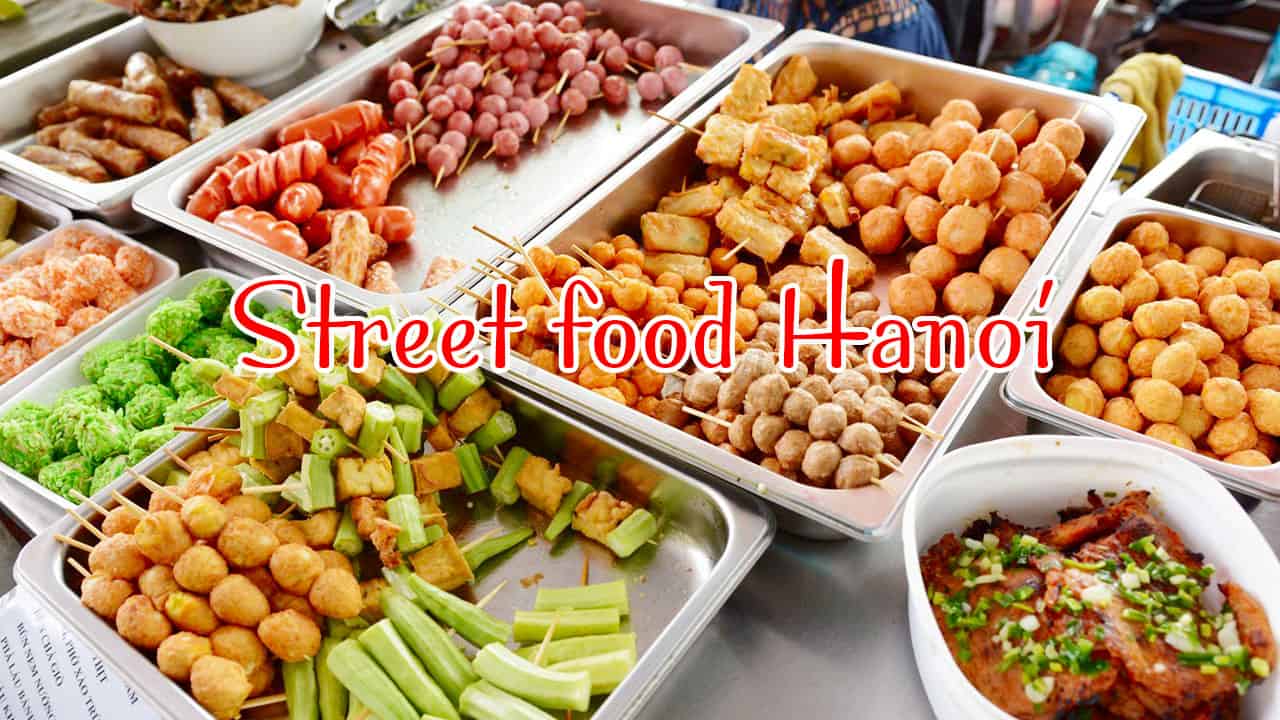 Hanoi street food is completely unique and hard to find anywhere else. The balance in sweet taste, bustling atmosphere and super cheap prices have impressed visitors every time they come here.
Listening to the name of street food, people will actually imagine the crowded scenes on the narrow streets. However, when entering these restaurants, diners really feel satisfied and it seems that the passion for eating is completely satisfied. The characteristic of street food is that it is processed quickly, without fancy and luxurious decorations, you can enjoy it while it's still hot, rustic but very delicious.
Do not miss: Best cooking class Hanoi
Not prepared by professional chefs, the street food here is scored by the closeness, simplicity, simple processing but distinct flavor. The shopkeepers are always welcoming to diners and that is also what foreign tourists when coming to Hanoi are very impressed with.
Top 25 street food in hanoi old quarter you should try
Bread – Bánh mỳ Hà Nội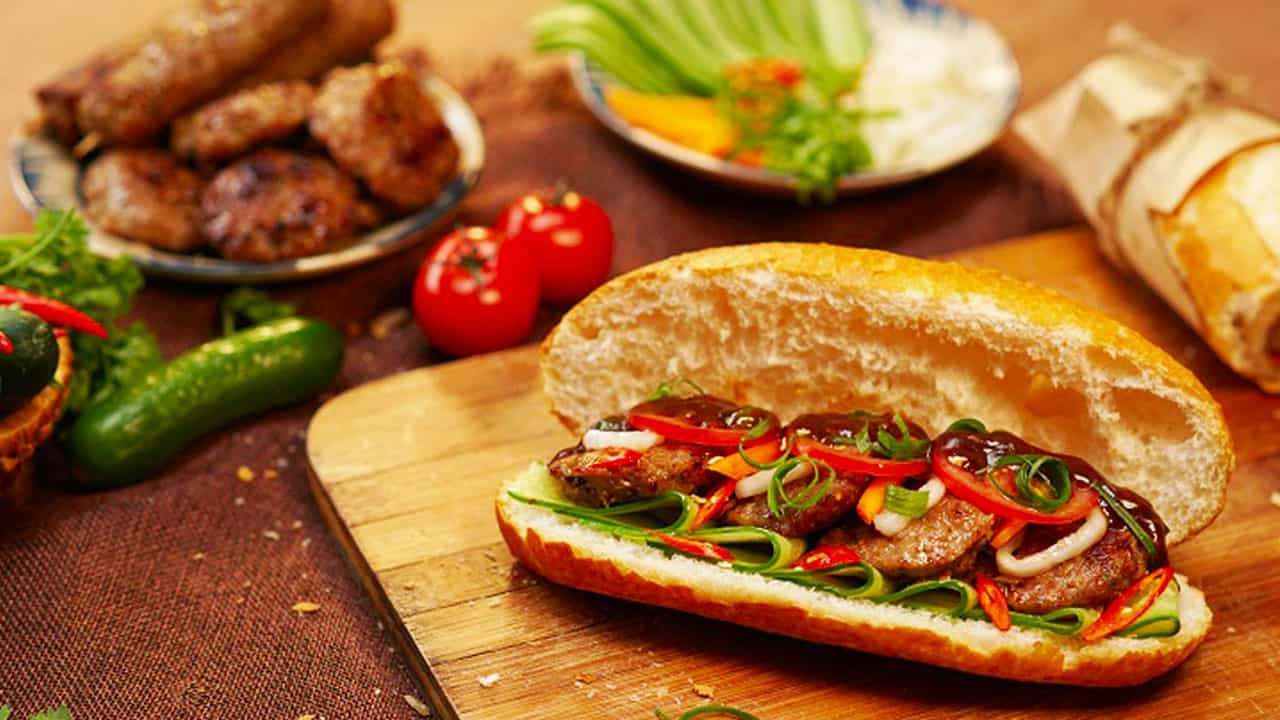 If you are looking for street food Hanoi, go to the nearest banh mi stand. Crispy fresh breads are sandwiched inside with delicious meat, vegetables and sauces. With many tourists sharing Hanoi bread is a million times better than what they heard about it. And each type of bread will have a different filling and flavor so you can have the right choices for your taste.
Pho – Phở Hà Nội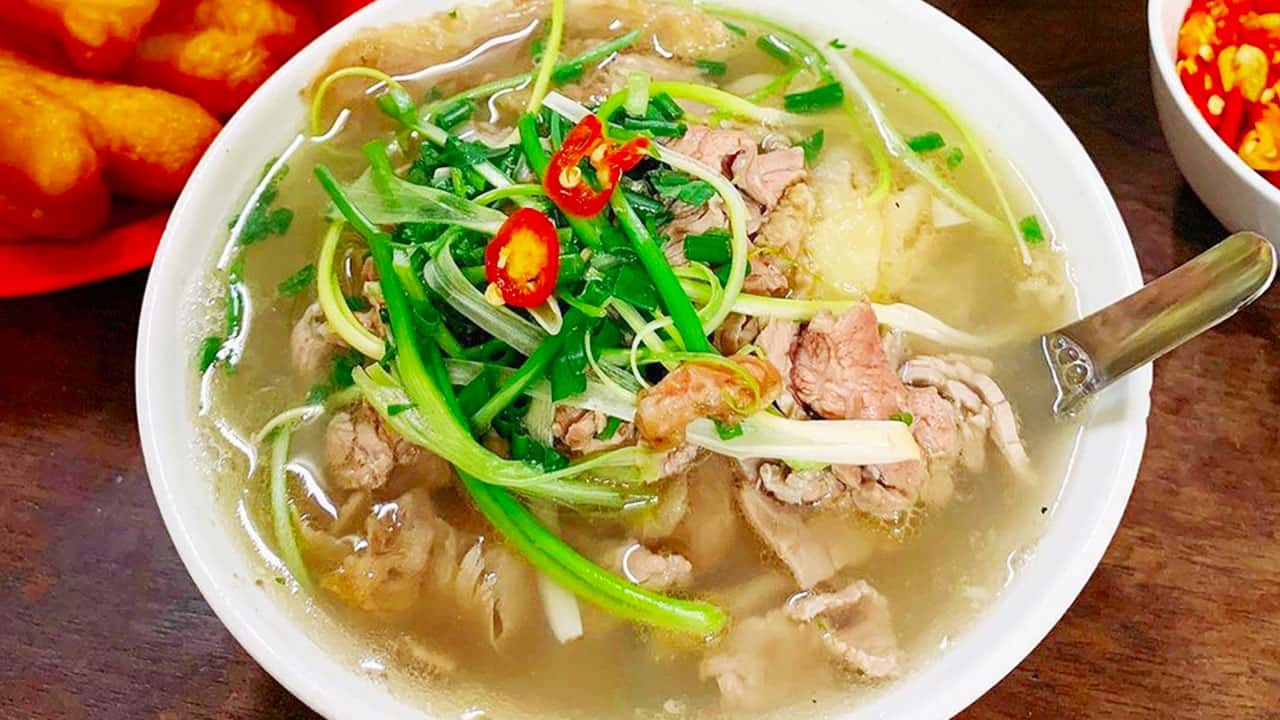 It's no wonder that pho is at the top of the list of the 10 best Vietnamese street foods. Going through any street in the country, especially in Hanoi, you can easily see many noodle shops with thousands of customers. The dish is simple with fresh pho, chicken or beef, scallions and broth, but everyone who eats it is guaranteed to be captivated.
Rice Noodles – Các loại bún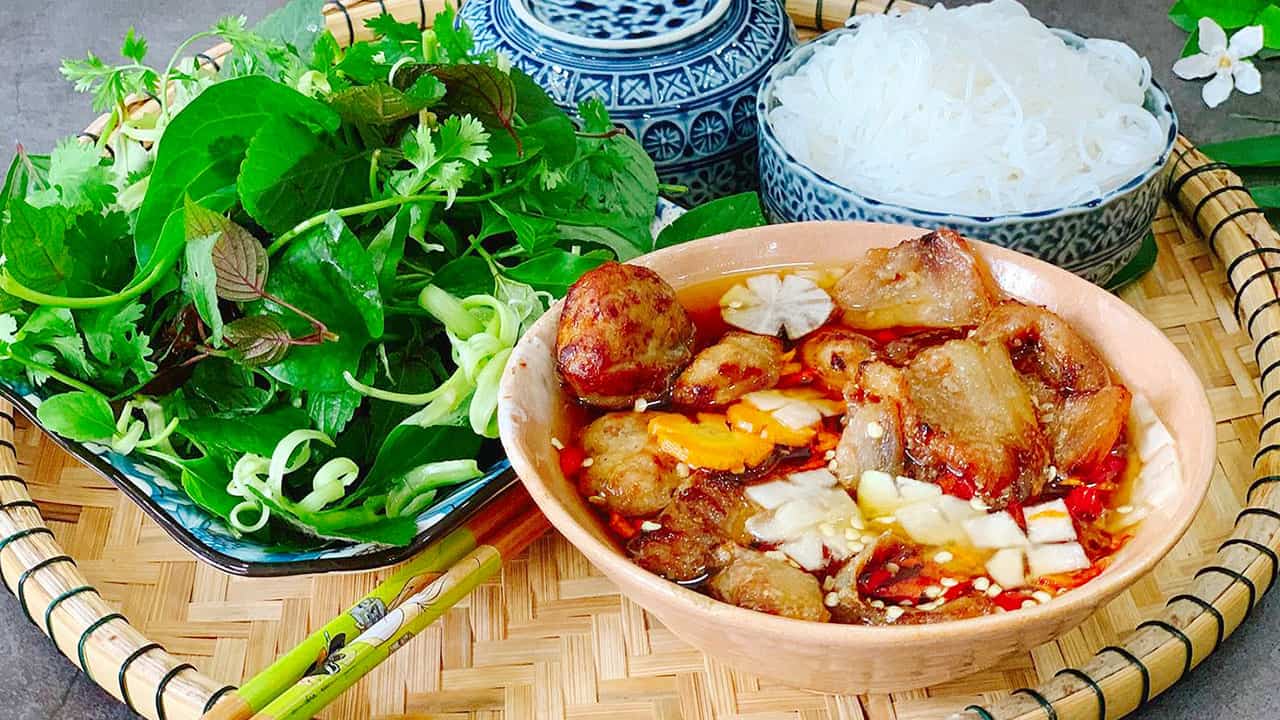 Vietnamese cuisine is extremely diverse, with vermicelli alone, it is possible to combine with different ingredients and processing methods to produce countless delicious and mouth-watering dishes from Rice Noodles. Snail rice noodles, Beef rice noodles, Kebab rice noodles, and vermicelli are easy to find when wandering around the streets of Hanoi. Each type of Rice Noodles will also bring you unforgettable special flavors.
Types of Pork-pie – Các loại chả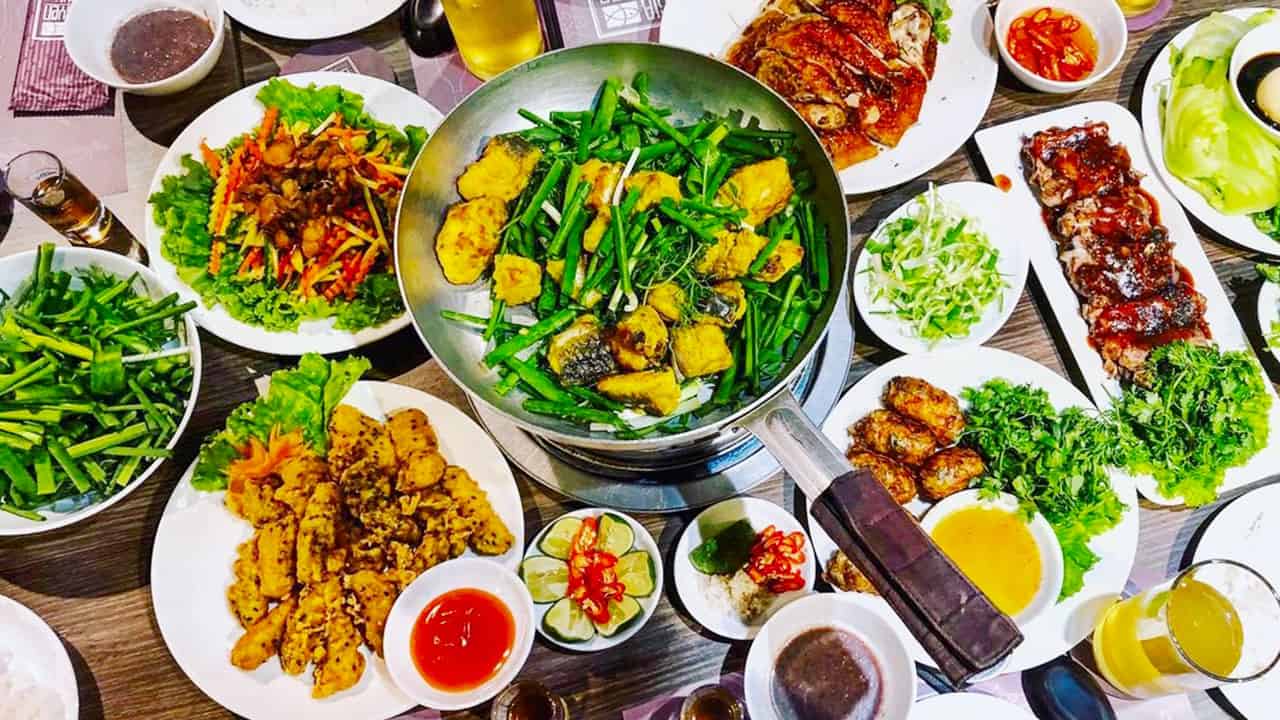 Pork-pie is a dish created by the people of the capital with a very unique recipe and made into a very unique Hanoi specialty. Each Pork-pie of ham has a fatty flavor from fish meat, served with a few herbs and is made bold by a cup of dipping sauce that is considered the crystallization of this land, nothing better.
Types of porridge – Các loại cháo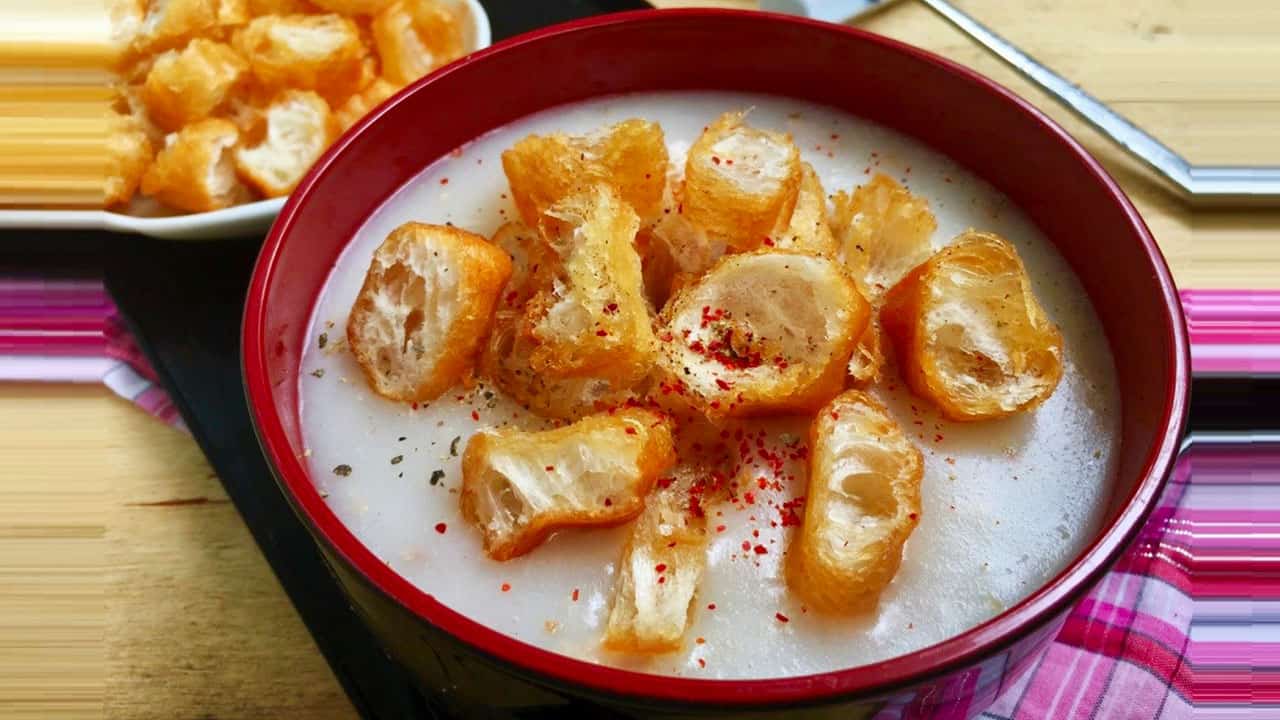 The autumn weather and the cool breezes of Hanoi's changing seasons are great weather to sip a bowl of hot porridge. Vendors will put porridge from a large pot to a small pot, bring to a boil on a hot coal stove, then quickly pour meat or other ingredients into the island and pour it into a bowl.
The ingredients have just been cooked to keep the porridge bowl sweet, smooth and extremely attractive. Add a little hot chili pepper and stir the ingredients and you have a delicious bowl of porridge that is hard to resist. That's why many people are not afraid to go far to eat or buy a bowl of delicious porridge for their loved ones when they are tired.
Hot Pots – Các món lẩu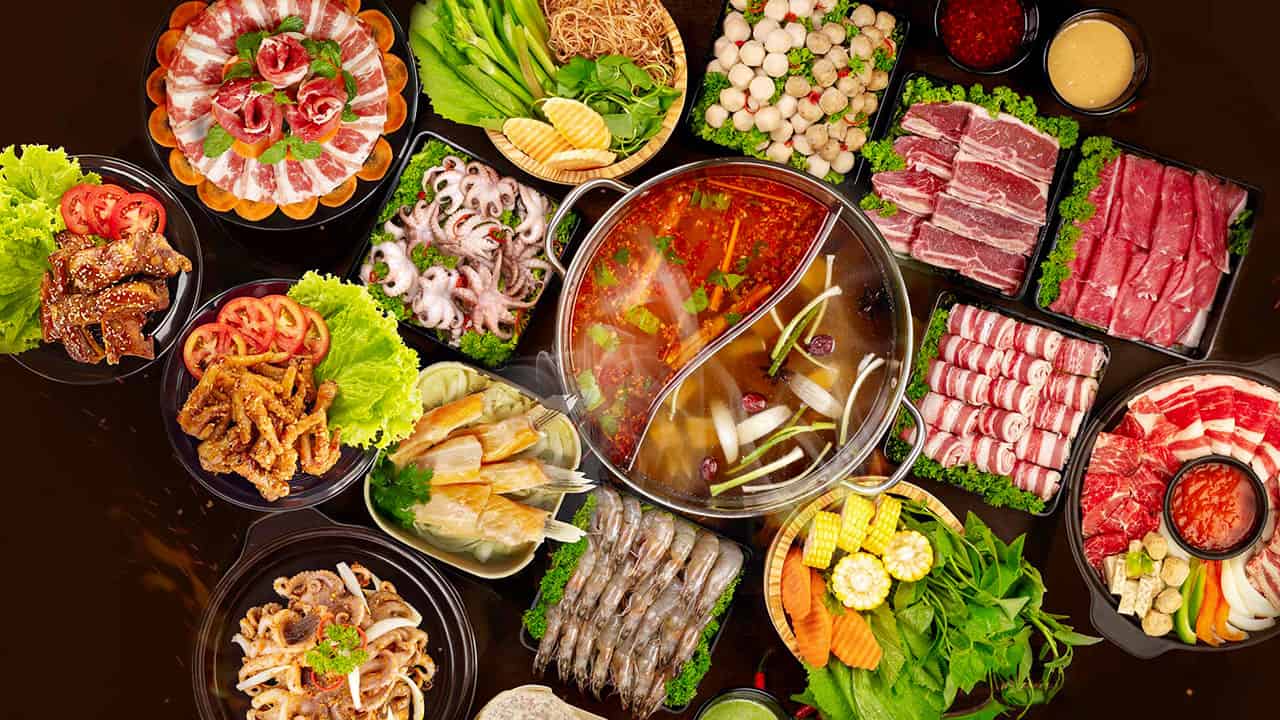 Coming to the capital to enjoy hot pot may be the most authentic way to experience the street food life here. The main ingredient is a pot of hot broth prepared with delicious spices and stocked with any fresh vegetables, meat and seafood you like. Enjoying hot pot with a few glasses of beer or wine adds heat to this dish.
Sticky rice dishes – Các món xôi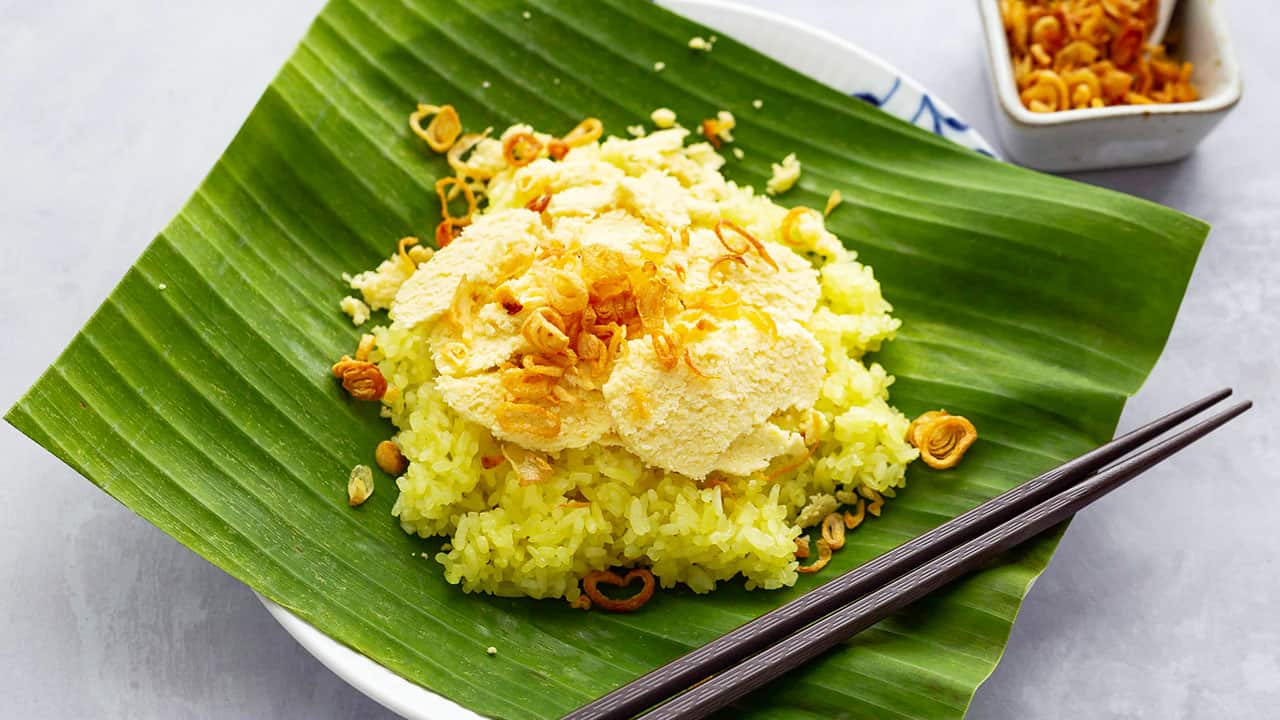 Sticky rice Xeo is a very familiar light breakfast dish but has a strange charm to hold guests from far away. Sticky rice Xeo is yellow, flexible, blended with the flavor of onions and green beans. Sticky rice is wrapped in banana leaves, fragrant lotus leaves smell of the countryside. Enjoy a handful of sticky rice, you will feel all the sweet, salty, delicious and warm in the cold weather of Hanoi.
Besides sticky rice, you can also enjoy many other sticky rice dishes such as sticky rice with beans, sticky rice with corn, sticky rice with peanuts, sticky rice with potatoes, etc. The sticky rice dishes in Hanoi all have unique flavors that make it difficult for people to find. forget every time you go away.
Steamed Rice Cake – Bánh đúc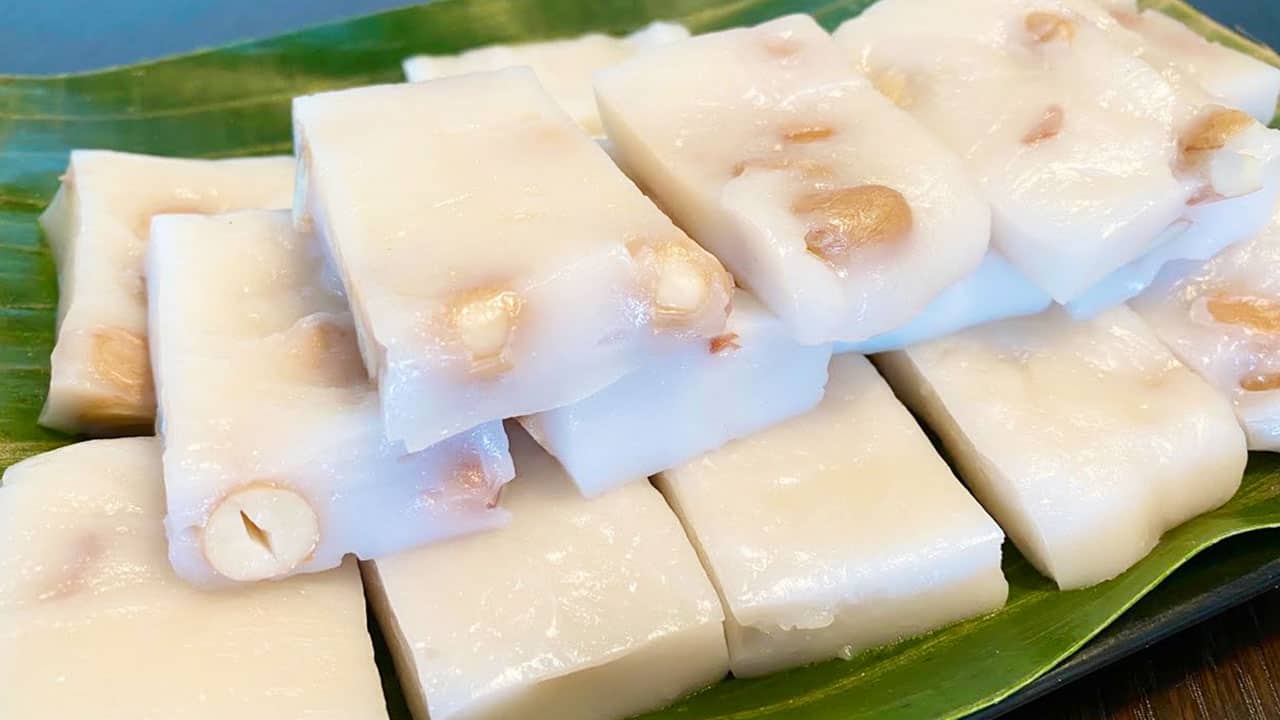 If you are looking for a delicious, warm snack to enjoy on a winter day, Steamed Rice Cake is an ideal dish. Sticky rice flour mixed from plain rice flour and tapioca flour, add roasted minced meat with wood ear. Finally, add hot sweet and sour fish sauce, sprinkle some fried onions and coriander for more flavor. Steamed Rice Cake is sold all year round, but the best enjoyment is in the winter afternoon sitting on the sidewalk, eating just right and warm without being too full.
Stuffed pancake – Bánh cuốn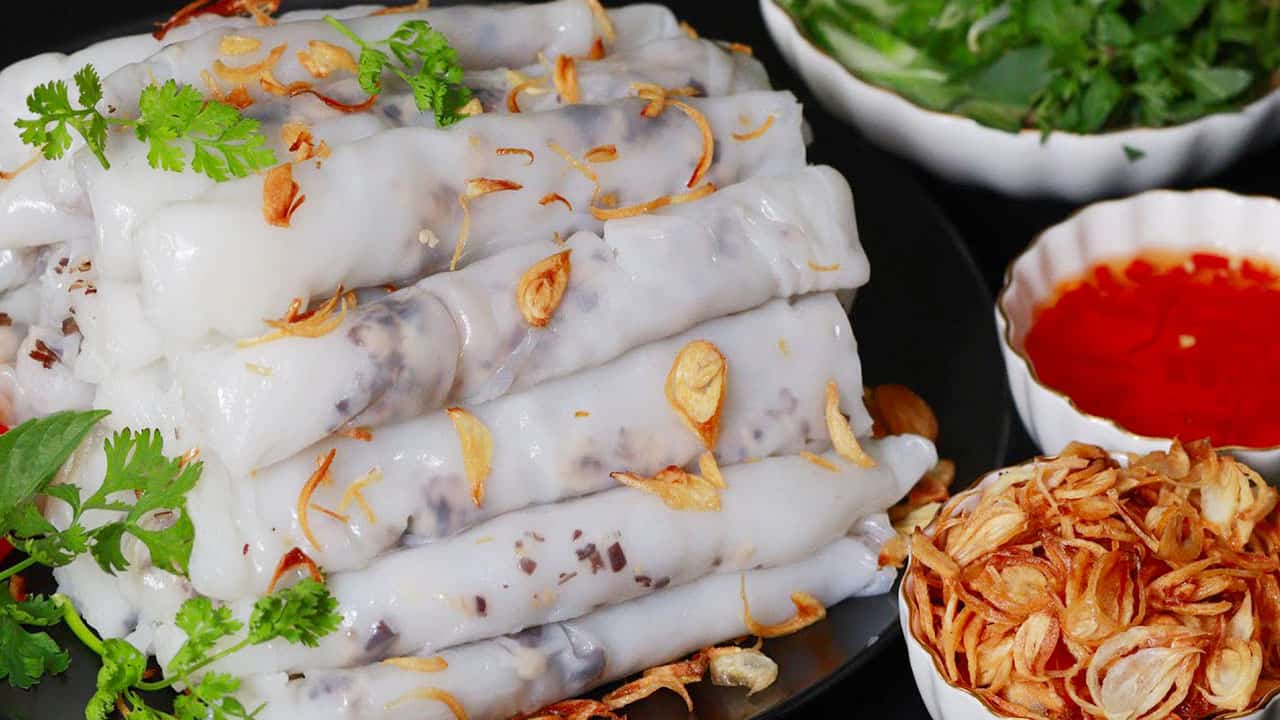 This is an iconic Hanoi street food of the capital that you should not miss. The flexible stuffed pancakes are rolled with ground meat and wood ear, sprinkled with fried onions and dipped with hot fish sauce. It's not tangy or spicy like many other Vietnamese dishes but you can always add chili or lemon. Traditionally, stuffed pancakes are a breakfast dish that goes deep into the culture of the people here.
Shrimp cake – Bánh tôm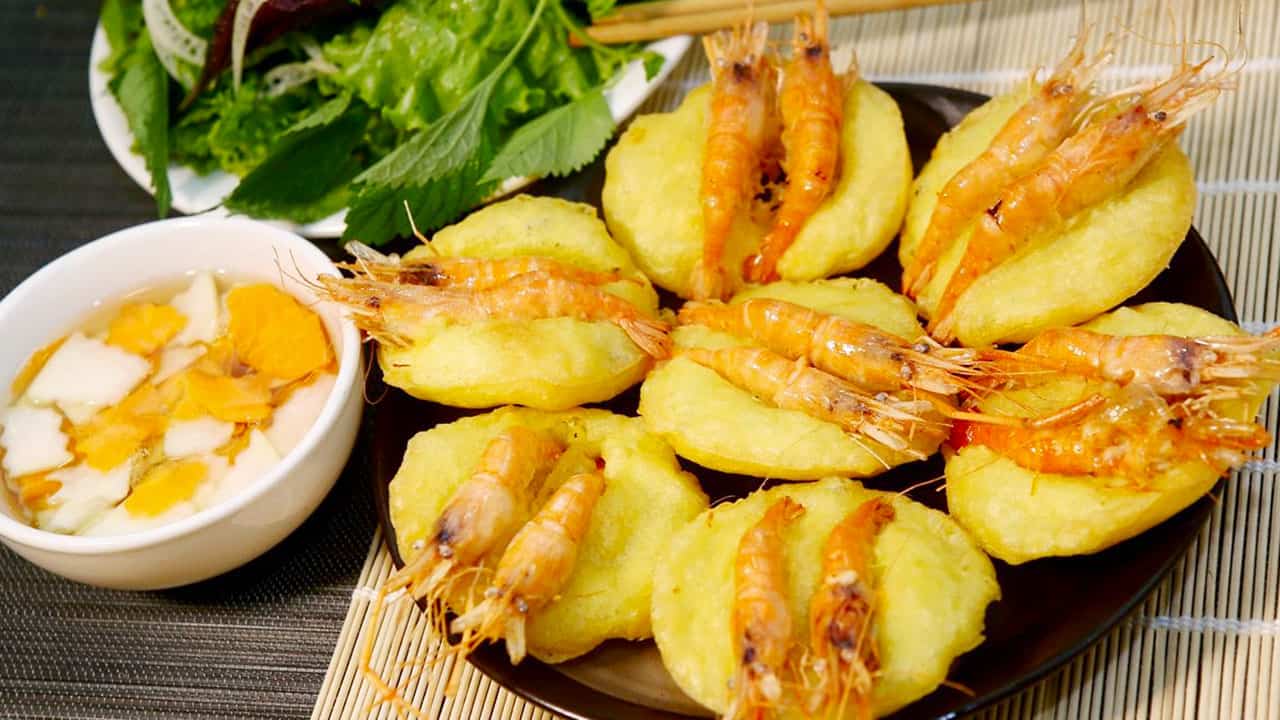 Shrimp cake is a street food loved by many tourists. Shrimp cakes originated in Hanoi, so you probably won't find them anywhere else in Vietnam. Fried shrimp cakes with crispy crust and shrimps on top. The shrimp here are caught from West Lake, so they are very sweet to eat. When eaten with sweet and sour fish sauce, there is a little green papaya and carrot.
Sticky rice balls – Bánh khúc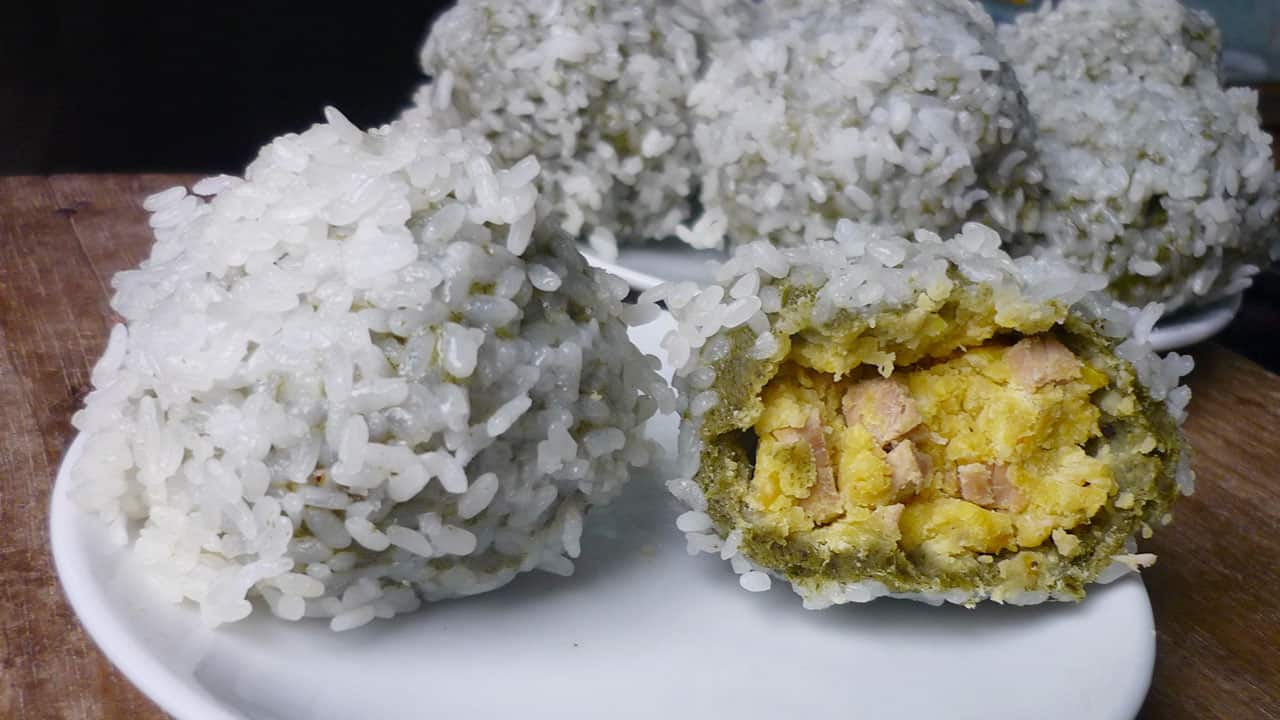 Sticky rice balls are made from green leaves, glutinous rice, pureed mung bean paste and pork. It is most often made in the season of vegetables, around February – March of the lunar calendar. In Hanoi, handfuls of sticky rice are often peddled in the evenings and the way the seller sells sticky rice balls in a very distinctive tone has become a feature of Hanoi.
Green rice cake – Bánh cốm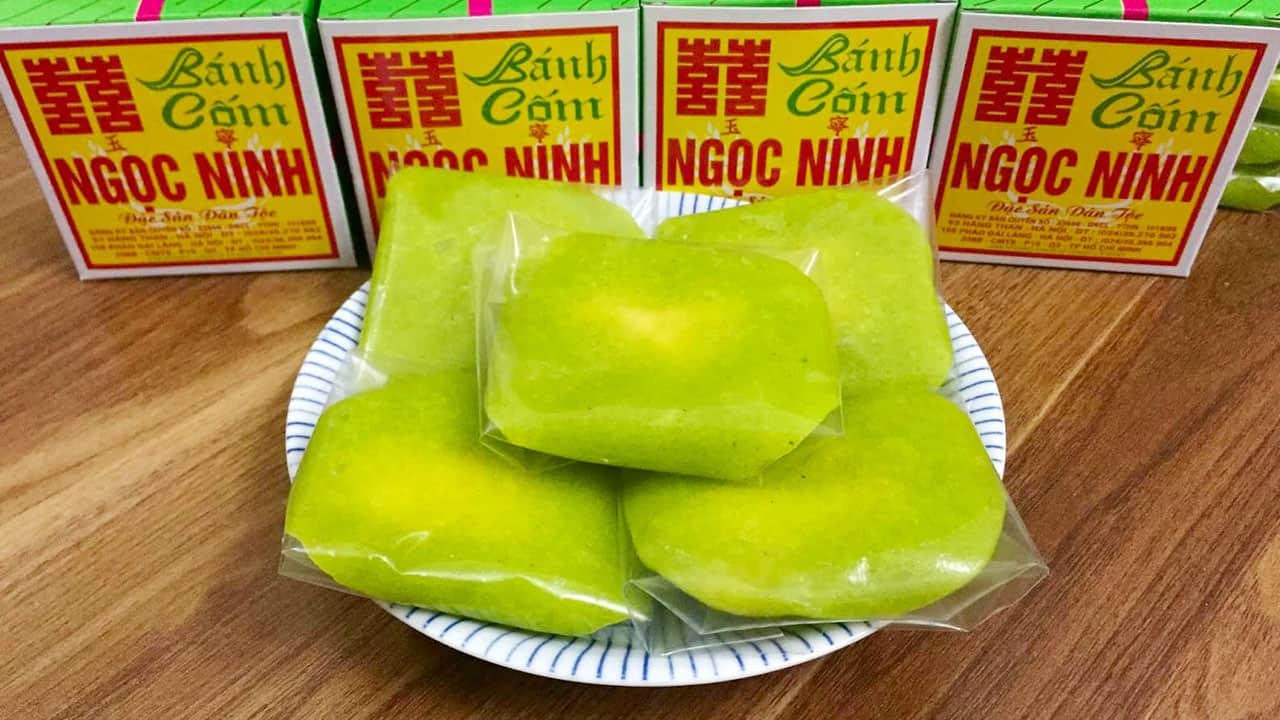 Green rice cake Hanoi specialties as a gift is not because only in Hanoi can this kind of cake be available. But it must be Hanoi's rice nuggets to be delicious, to have the right taste, to have the bold flavor of Ha Thanh young nuggets. The attractive feature of Hanoi's rice cakes is that when reaching the hands of the guests, they still have a new, flexible and fragrant smell of green rice. The square represents the land, the green represents the taste of the countryside. The coconut green bean paste is as sweet as the love of the people of Hanoi to visitors.
Donuts of all kinds – Bánh rán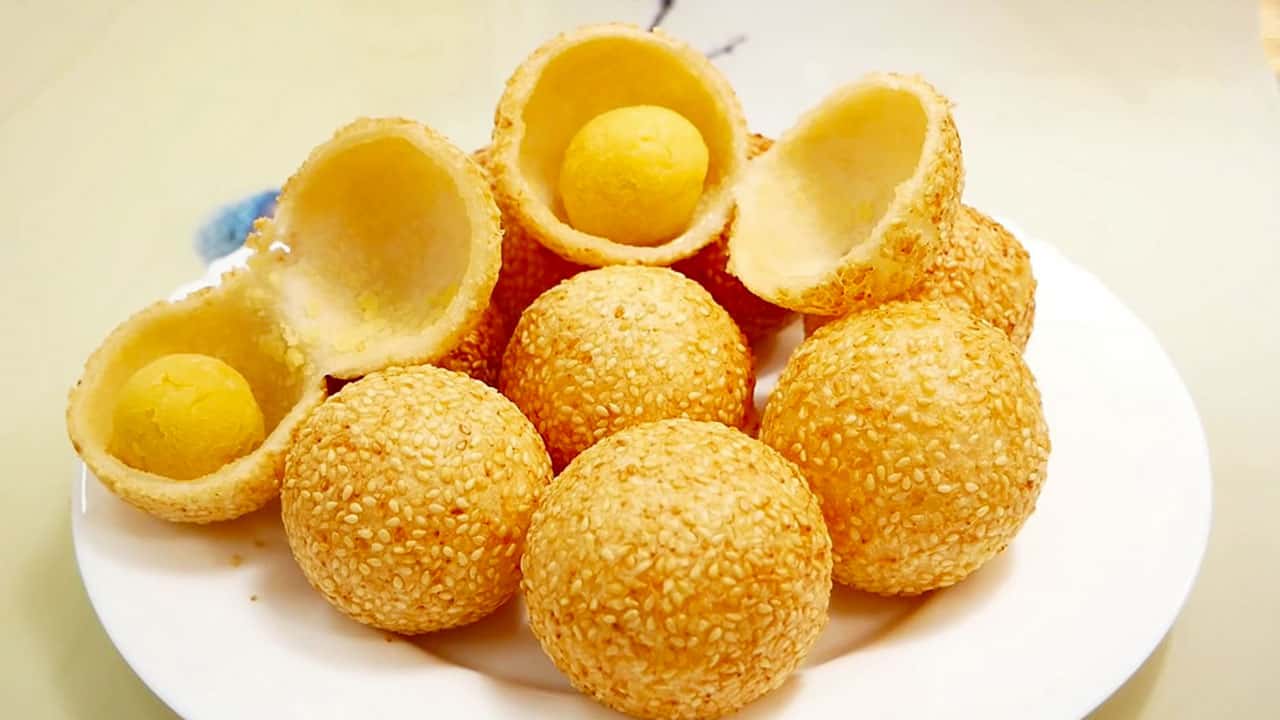 Donuts are a sweet treat for an afternoon snack that you should enjoy when you come to Hanoi. With only simple ingredients of glutinous rice flour and green bean paste, the old shops here can sell tens of thousands of them every day. The two most famous types of cakes are sugar donuts and honey donuts.
Grilled skewers – Thịt xiên nướng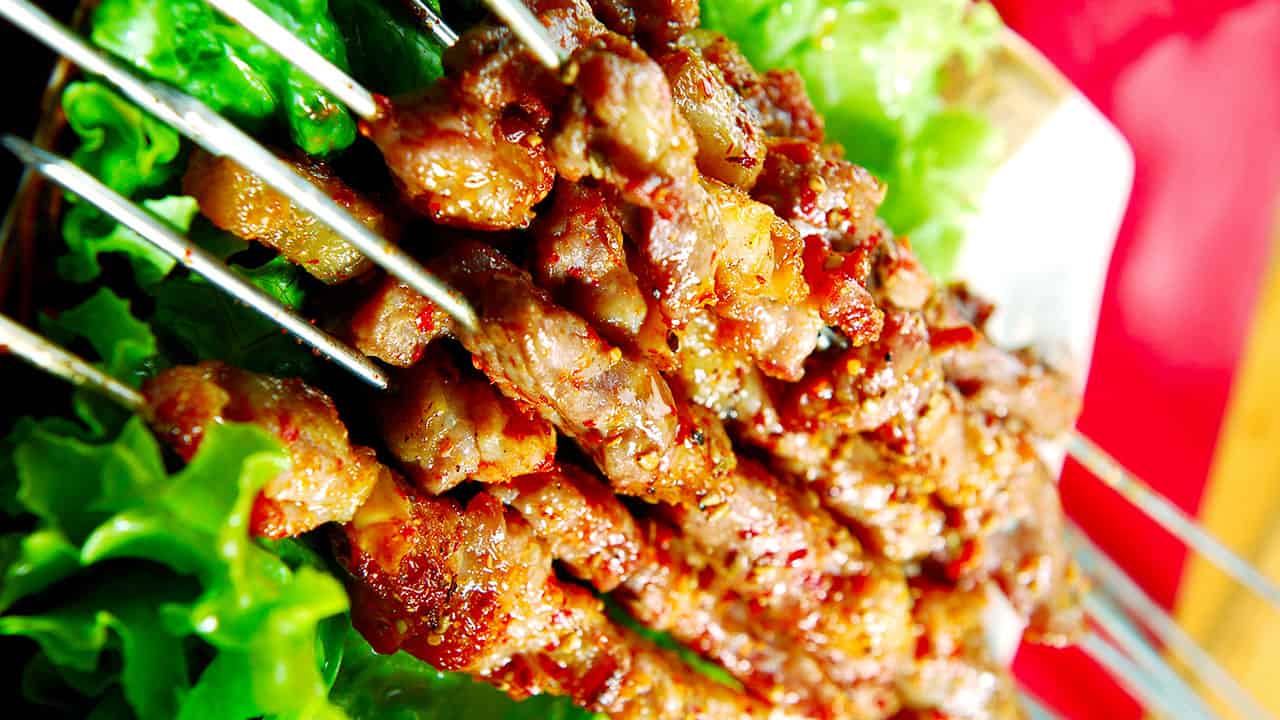 One of the favorite dishes of the lovers of barbecue. A rustic dish but with a strong flavor, in the afternoon passing through the streets, the Hanoi food market, the school gate, the smokey skewered meat shops give off a scent that makes anyone passing by have to look back. A simple dish with delicious marinated meat, grilled on charcoal, anyone of any age will love it.
Goose meat with garlic – Ngan cháy tỏi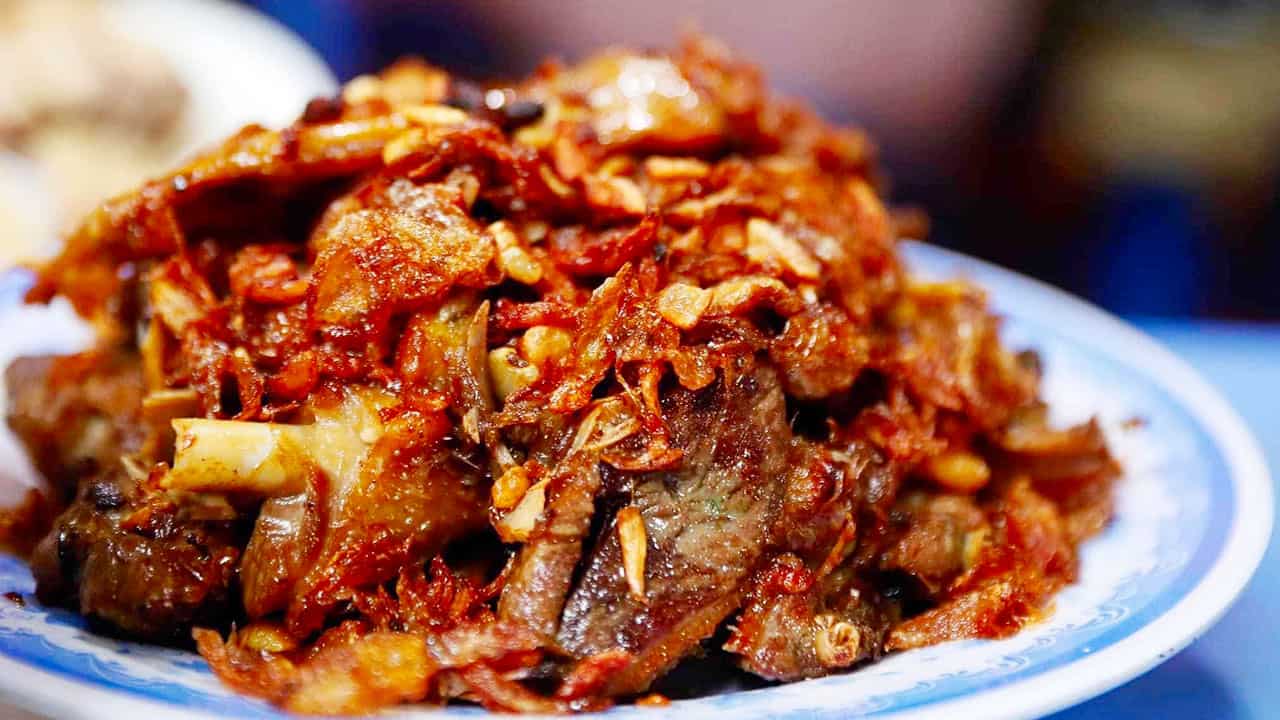 Goose meat with garlic with swan meat meets hot fat sizzling, emitting a seductive aroma and, shock it with fresh garlic that has been golden, let the garlic essential oil cherish each piece of meat savoury, soft and sweet.
Egg coffee – Cà phê trứng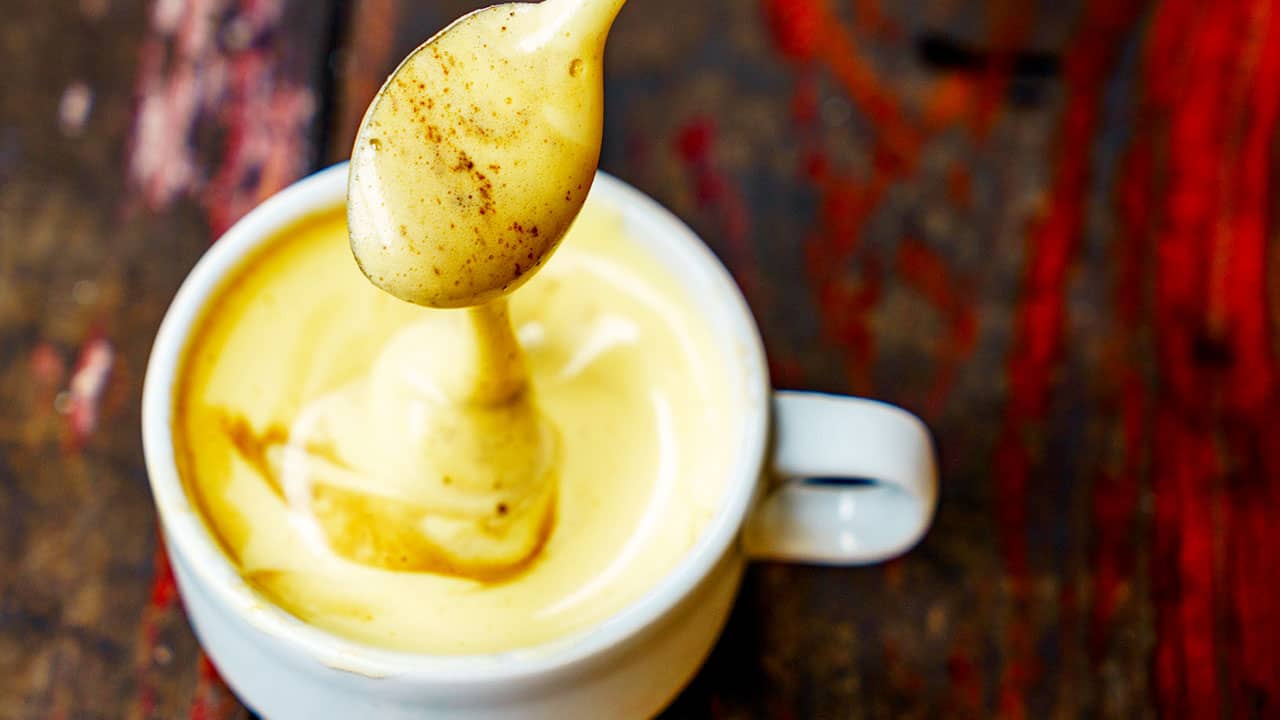 When visiting the city, many people will want to try this special coffee for its unique taste. Not as difficult to drink as black or brown coffee, egg coffee is quite easy to drink for everyone. However, to be able to make a delicious egg coffee with the right taste without being fishy is not an easy thing.
Tao Pho – Tào phớ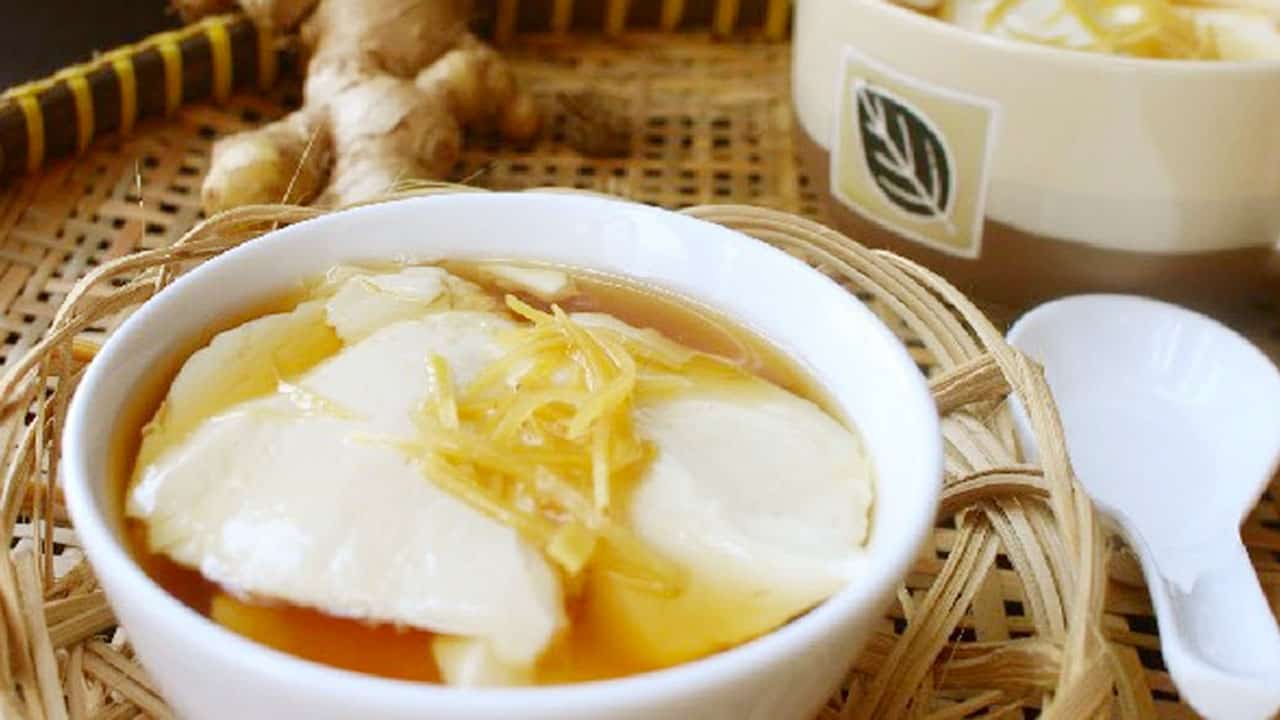 The taste of Tao Pho is cool, put in the mouth, it melts and melts in the heart of Hanoi street food. Adding sophisticated sugar water will surely satisfy the most demanding guests. This dish also has a lot of toppings to choose from such as pearls, coconut milk, and red beans.
Yogurt – Sữa chua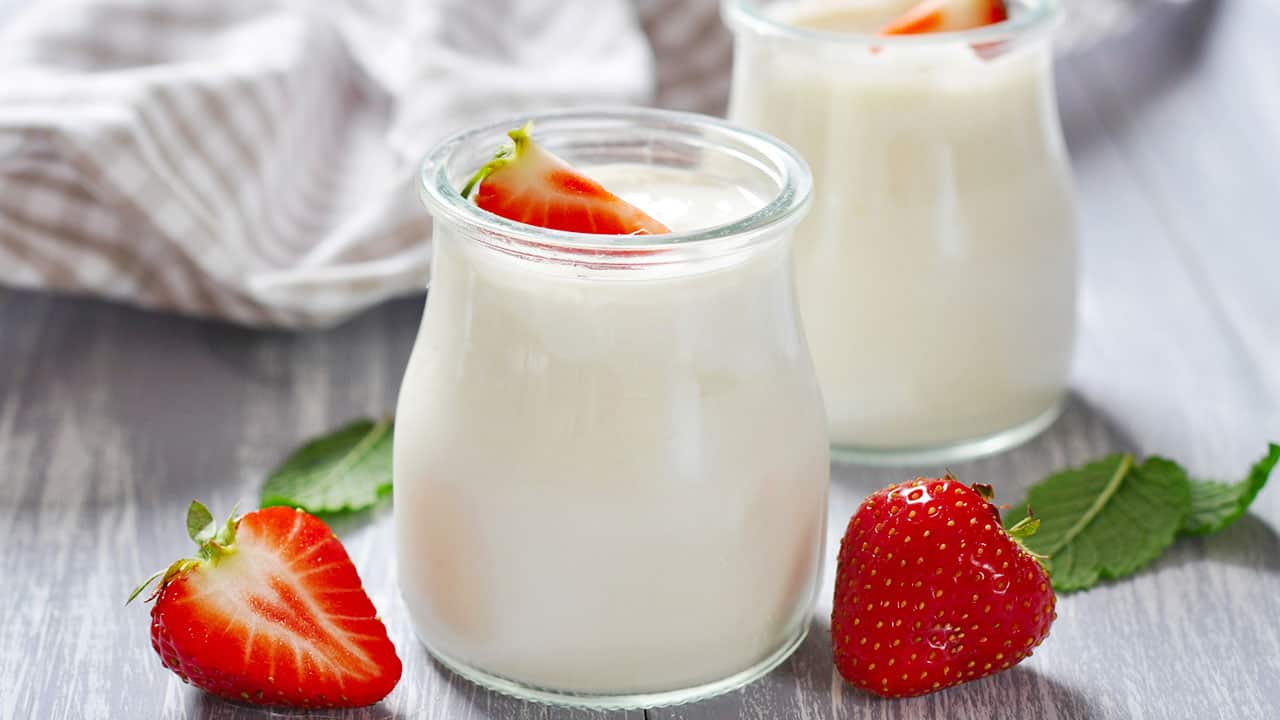 Hanoi yogurt worth trying is a homemade yogurt with many cool flavors for summer. Although it has been around for a long time, it is still a favorite cheap snack for light meals today.
Fruit beams – Hoa quả dầm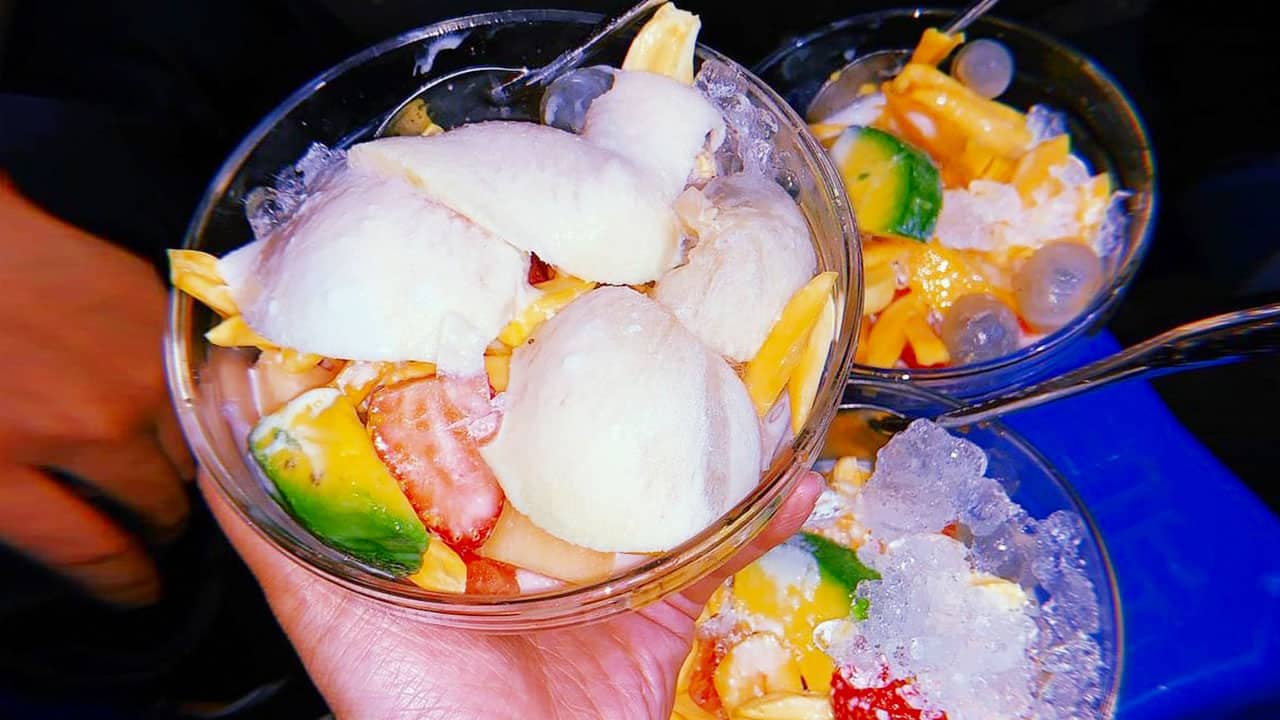 Fruit pickles are simply chopped fruit and mixed with condensed milk and shaved ice, but eaten on a summer day is both cool and nutritious. Visitors to any street of Hanoi can easily find themselves a snack shop selling pickled fruits.
Nuggets Hanoi – Cốm Hà Nội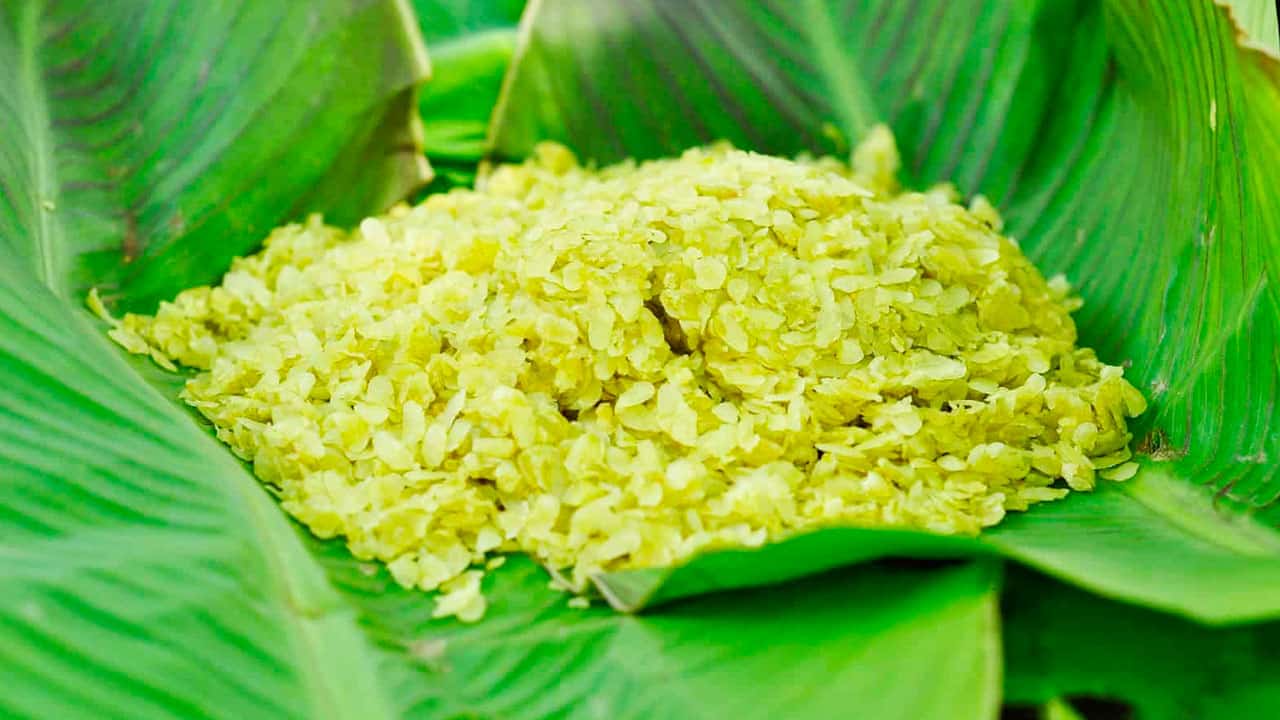 When it comes to Hanoi's culinary culture, connoisseurs will definitely talk about Nuggets as a very natural thing. Nuggets are Hanoi's own, a very toxic snack that has been kept for many generations.
Nuggets are a gift from nature to farmers, a gift of young rice crystallized with the taste of heaven and earth and morning dew. Each granule of sticky rice has a fresh colostrum flavor, and is so fragrant that, just passing through a load of green rice nuggets, you can see that it brings back that gentle, characteristic ethereal smell. Therefore, this is a specialty food of Hanoi as the number 1 gift to bring back to relatives and friends when traveling.
Lemon Tea – Trà chanh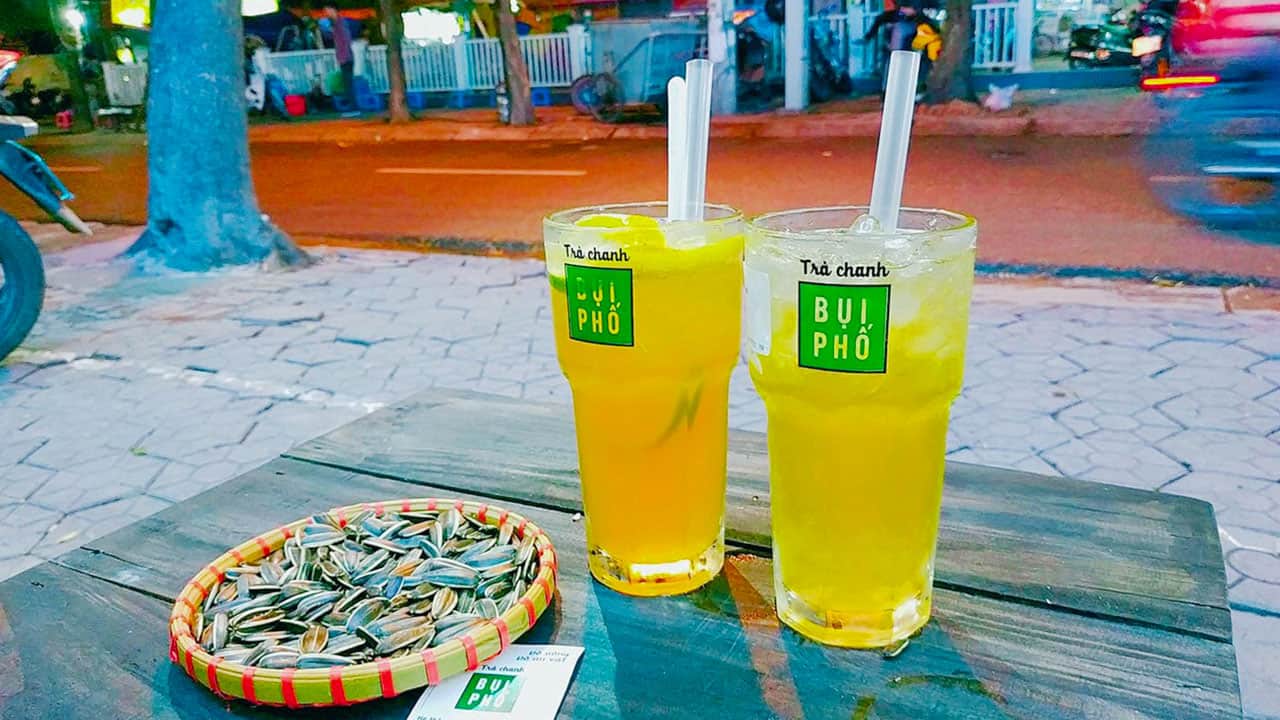 The lemon tea shops in Hanoi have appeared recently with the sidewalk model with professional services and have been the favorite choice of everyone, especially young people. You can completely comfortably hang out at the bar with your friends and sip delicious and delicious drinks at extremely student prices. Not milk tea or luxury coffee, street lemon tea is a trend of Vietnamese people now that tourists coming to Hanoi also love it.
Dried beef salad – Nộm bò khô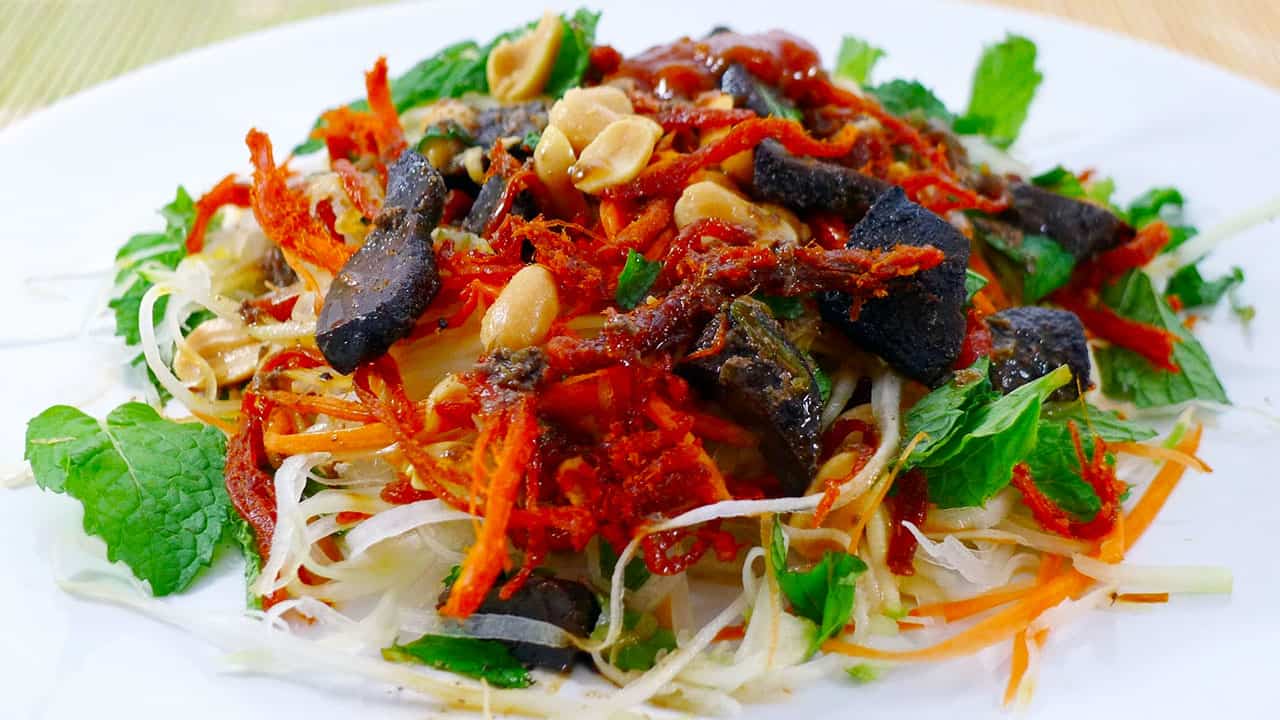 In Hanoi, whenever people mention mannequins, people immediately think of delicious and special dried beef mannequins. There are countless stalls with dried beef mannequins in Hanoi, from street vendors to luxury restaurants, each with its own distinct flavor.
Caramel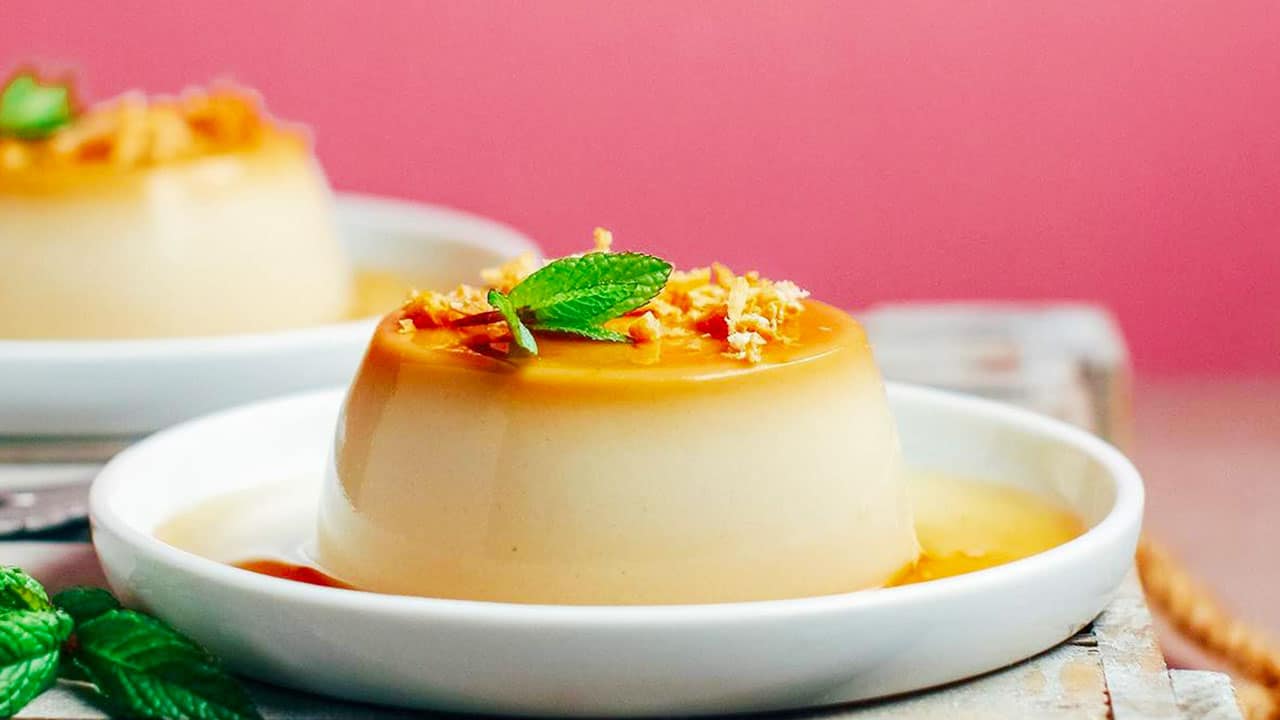 Homemade traditional caramel is also an attractive snack. But the caramel in Hanoi shops today also has many variations such as adding pearls, jelly, coconut, and fruit. The taste of this dish is also bold Hanoi street food that you should not miss when coming here.
Dried fruit – Ô mai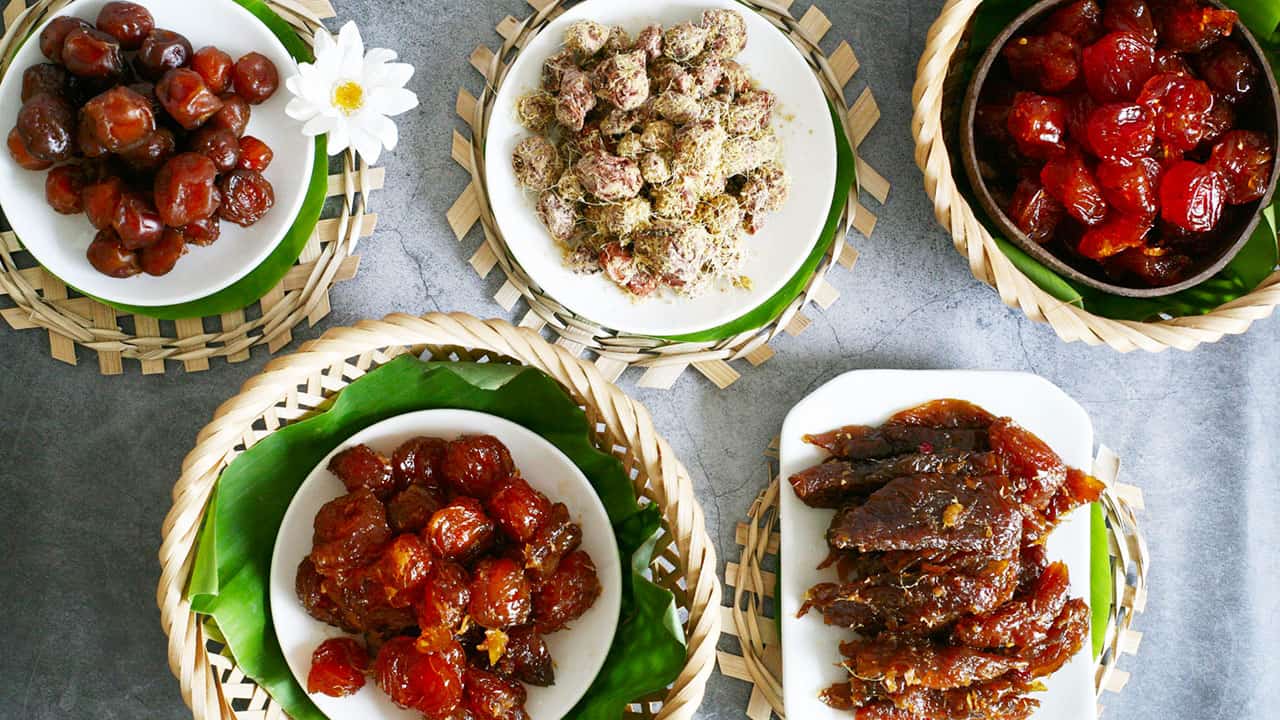 Dried fruit now has a multitude of options, made from many different types of fruit. Hang Duong Dried fruit is a specialty that many people choose to buy as a gift when traveling to the capital.
Trang Tien ice cream – Kem Tràng Tiền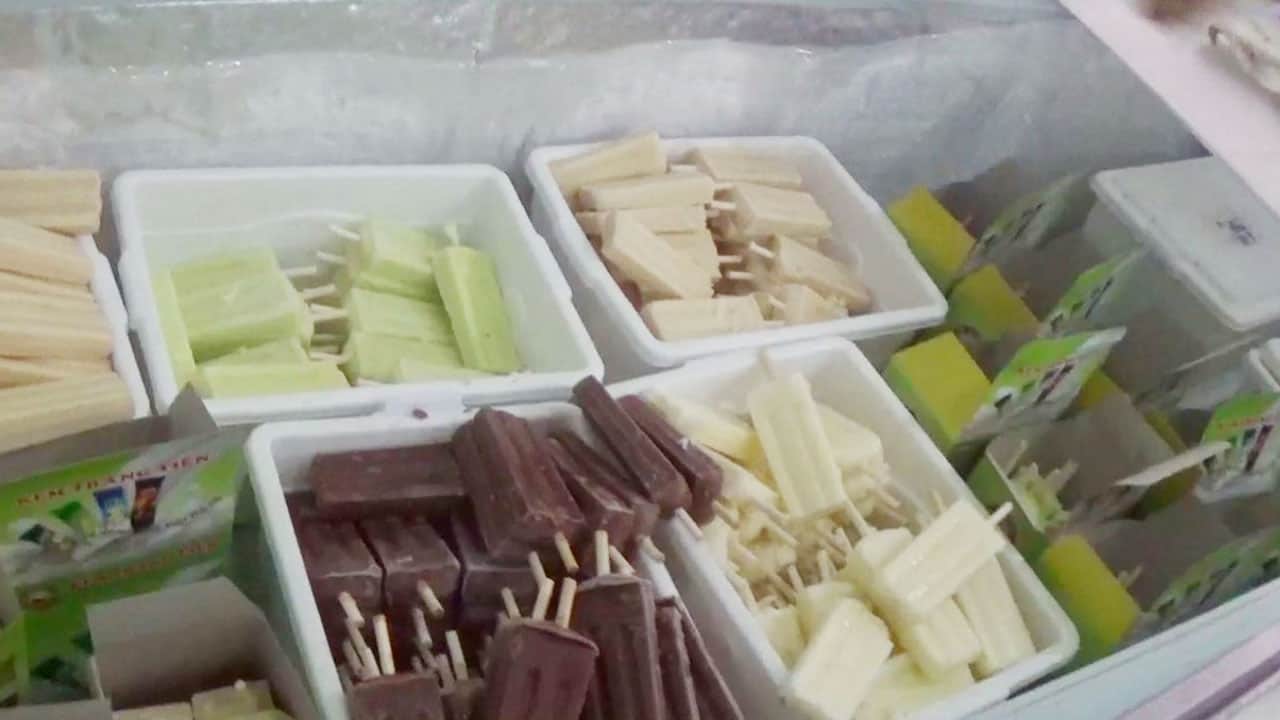 Trang Tien ice cream has been a famous dish for a long time, becoming a favorite dish for many generations. Trang Tien ice cream is always the choice on major holidays and summer holidays of many families. Tourists walk around the lakeside, wander around the old town but will definitely have to come back to eat Trang Tien ice cream.
Some notes when enjoying street food Hanoi
Just like anywhere else, when visiting the capital Hanoi, you should learn carefully about information such as prices of services, reputable dining addresses. This will help you not to fall into the trap of the challenger as well as avoid the points that often cut customers.
Hanoi is a paradise of sidewalk food stalls, but this street food culture sometimes makes it difficult for tourists. Because it is not easy to find the menu with the prices listed in these restaurants. Therefore, when entering a restaurant Hanoi, before eating, you also have to ask the price because if you finish eating and drinking, you can't argue. This can make the owner just a little uncomfortable but it is better than being charged unexpectedly high prices after eating.
The above article has summarized the best street food Hanoi as well as some notes on enjoying the food here. Before coming to Hanoi, you need to find out all the information in advance to get the best experience.
Tags: street food, street food hanoi, street food in vietnam, street food hanoi old quarter, best street food, street food tour hanoi, street food in hanoi vietnam, street foods in hanoi, top street food hanoi